Your retreat may be based at home, but that's no reason to stay huddled up inside. Getting a daily dose of fresh air is essential to your wellbeing. Be it cycling, jogging, walking or even a game of volleyball with friends, any excuse is good to get your endorphins flowing and your body moving. It's time to go alfresco!
If you've been in the closet when it comes to stress, 21 days of meditation sessions are what you need. Meditation is the perfect way to clear your mind, find inner peace and discover what it is that you really want for yourself. Simply head to your meditation corner, set the atmosphere and your timer, inhale and exhale deeply, and focus on a colour of your choice. Once your timer goes off, reflect back on your thoughts and write them down in your journal.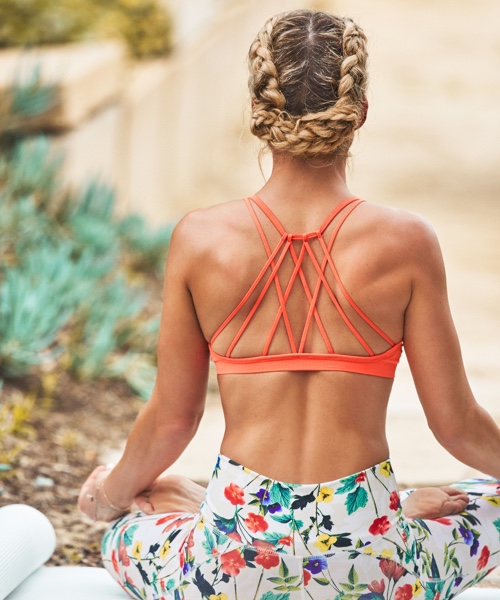 Want an instant mood booster? Start each morning by saluting the sun (literally). This dynamic yoga flow is perfect for awakening your body first thing in the morning. It has two main benefits: One, it's a great workout for the entire body, stretching and toning your muscles. Two, sun salutations relax the mind, enabling you to achieve more in your meditations. Namaste!
The Swimsuit Circuit Workout
It wouldn't be a fitness retreat without a tummy-firming workout! Tone up for the summer with our Ultimate Swimsuit Workout. This intense circuit is sure to leave you looking and feeling great. For best results, we recommend doing 10-12 repetitions of each exercise.
#FeelFabletics This Summer