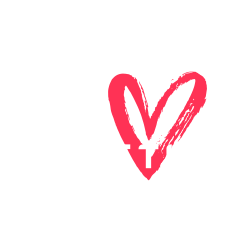 Well, That Was Fast...
Our limited-edition collection is NO LONGER AVAILABLE. Browse similar styles you'll love.
Get Started
The Limited-Edition Capsule Collection
s
Our First Ever Collaboration!
Co-founded by Kate Hudson in 2013, the innovative and immensely successful activewear brand introduces its first limited-edition capsule collection: Demi Lovato for Fabletics. A true collaboration between Kate, Demi and Fabletics, the collection combines the brand's famous fitness-meets-fashion aesthetic and proven performance features with designs inspired by Demi's music and mission.
Designing With Demi
Super flattering styles and supportive fabrics that inspire instant workout confidence, each unique piece is infused with Demi's dynamic personality and signature edgy fashion sense.
Collection Sneak Peek
Limited-Edition Capsule Collection
Bold tops that blend form and function + leggings to keep you on track and on trend.
Style With Substance
The new collection promotes body positivity, empowerment and ultimate confidence. Available in sizes XXS-3X

For A Good Cause
The Demi Lovato for Fabletics collection will support Fabletics' ongoing partnership with Girl Up, a campaign of the United Nations Foundation. Girl Up is a "by girls, for girls" movement that empowers girls to become a force for change for all girls, everywhere.
Fabletics will be supporting Girl Up's SchoolCycle initiative, which provides girls with bikes, spare parts, and maintenance training in partnership with UNFPA. With a bike, girls are able to travel quickly and safely to and from school, helping to ensure that they can continue their education. These bikes not only provide a practical mode of transportation, but also give girls the independence to create a better future for themselves, their families and their communities.